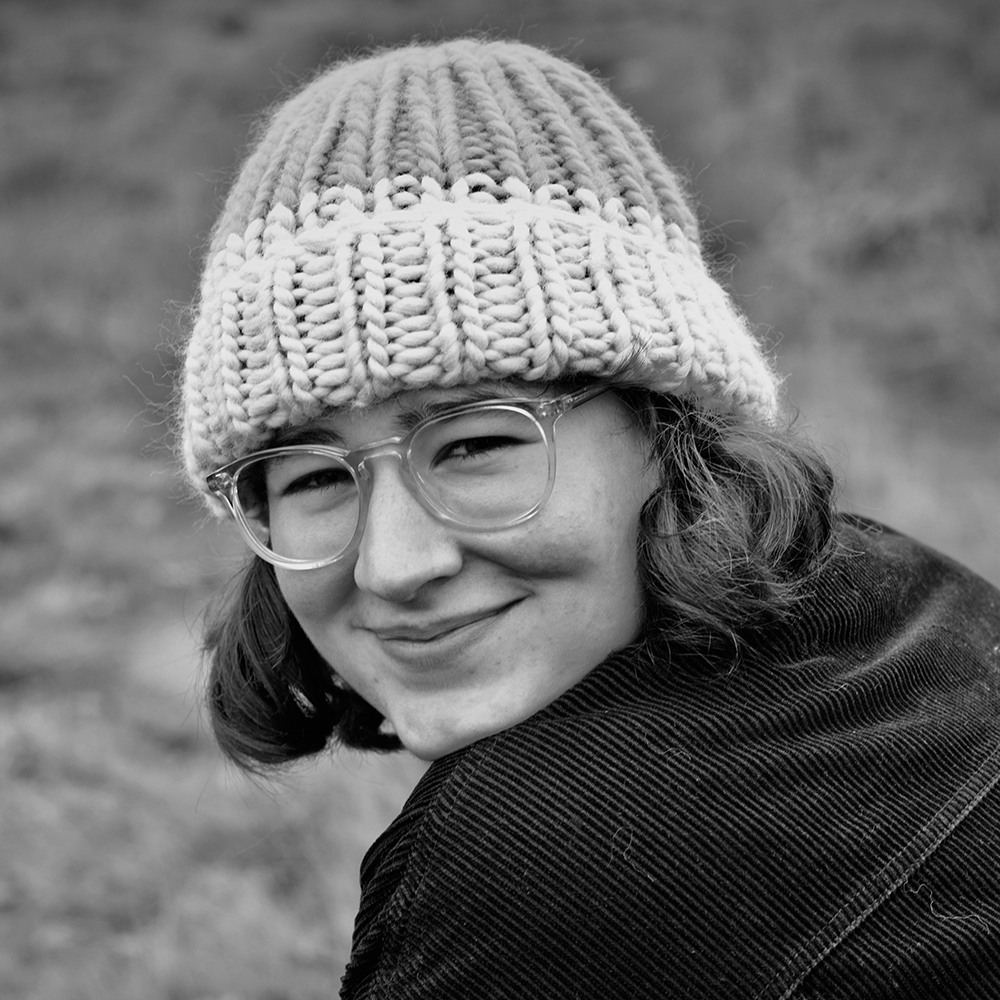 She/Her. I am a white settler working on the territory of the Lekwungen speaking peoples. My practice focuses on the use of textile as a way of exploring my conceptual interests which include the familial histories linked to handmade fabrics, textile as comfort and the labour intensive process of creating. Through these ideas I am attempting to challenge existing systems which place restrictions on textiles as an art medium (such as capitalism and patriarchy). I believe that handmade textiles can function as art, warmth, comfort and clothing at the same time.
BLANKET
8/4 weaving cotton, cotton sewing thread, 2020.
SWEATERS I MADE TO KEEP ME WARM
wool blend yarn, metal rod, spray on rubber, 2021.