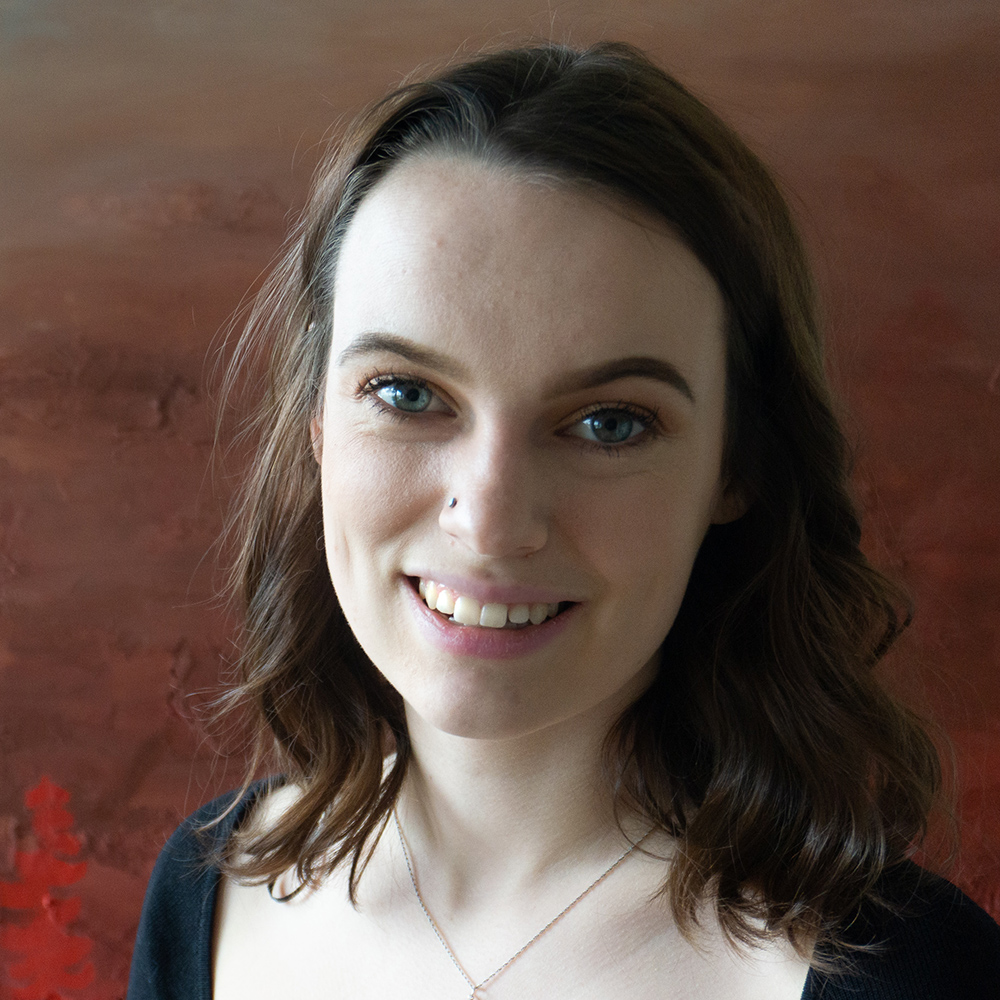 She/Her. I work with my immediate surroundings to create acrylic landscape paintings. My paintings range from detailed to nearly abstract as a way to convey exactly what stood out to me while I experienced the scenery. My goal is to make paintings that educate the viewer on the effects of climate change on a global scale, reflected through my local environment. I challenge myself by experimenting with mixed media, colours and abstraction.
https://www.jordynpoirier.com/
LACK THEREOF
acrylic painted clay on wood panel, resin coated; printed paper, 4 panels of 12" x 24", 2021.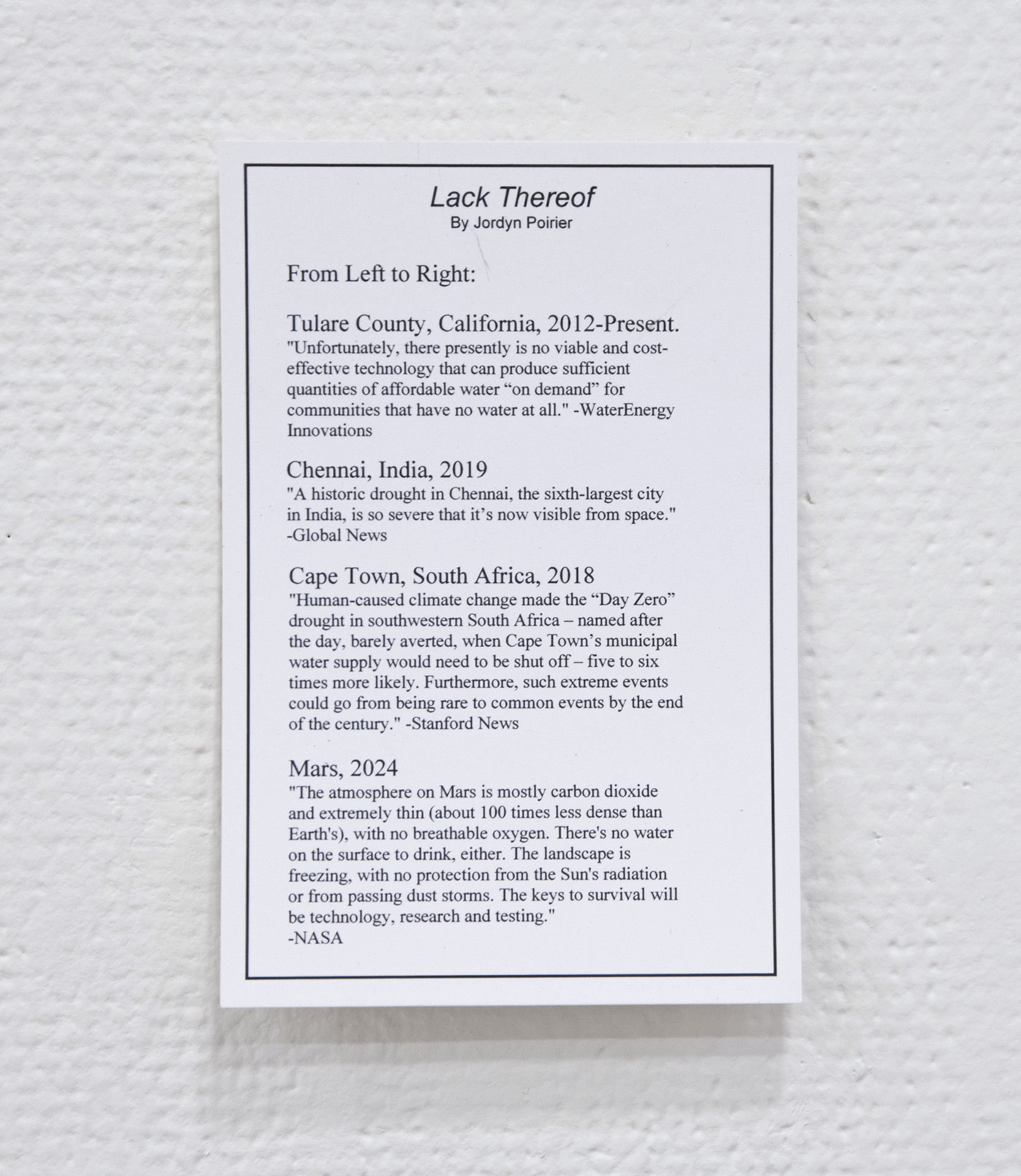 WILDFIRE
acrylic and crackle paste on wood panel, 48″ x 48″, 2021.