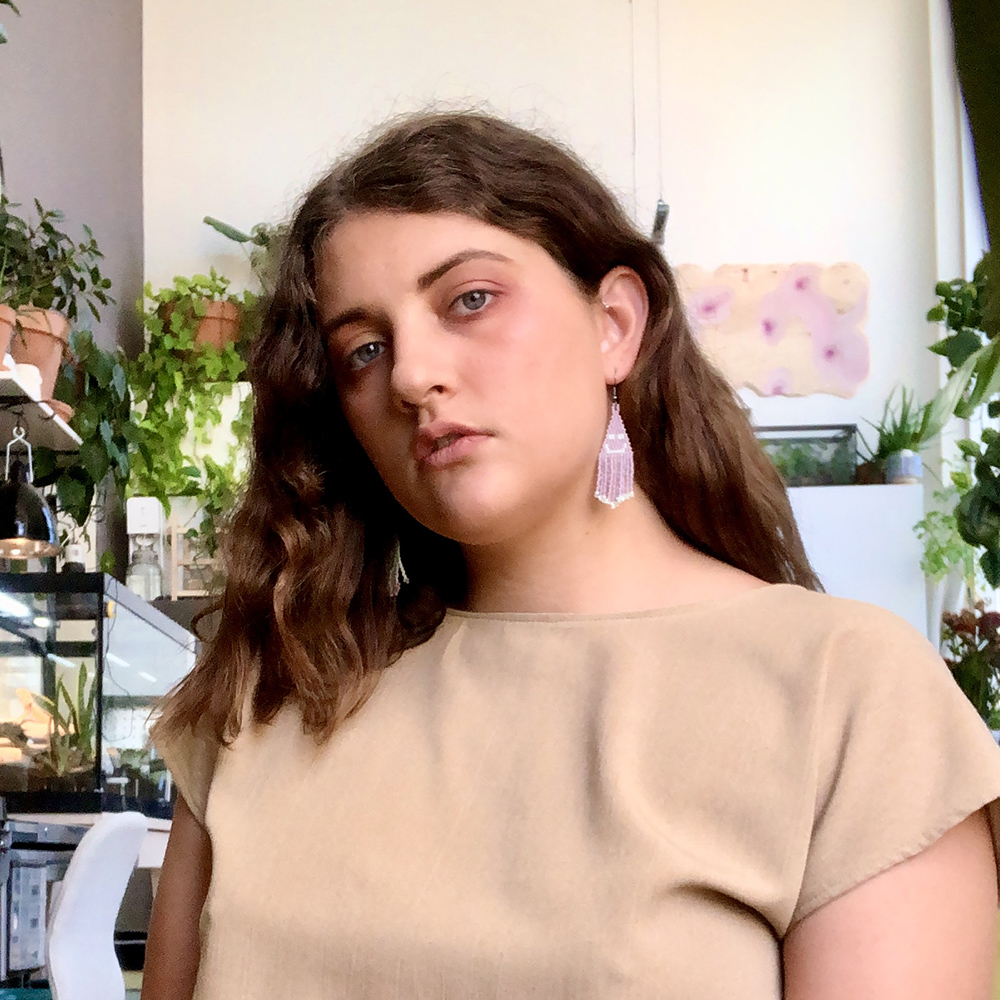 My pronouns are she/her and I am a queer artist living on stolen Lekwungen territory. My work is autobiographical and involves researching family history which naturally invokes a conceptual exploration of time, memory, grief and love. My goal is to express the irreproducible nature of our own experience of life while holding space for the communal realization that this is in fact what connects us. This work has taken on many forms including video, installation and textiles. Skills such as knitting, spinning and baking have all been passed down to me from generations before, and exemplify the focus of my practice which is to strengthen bonds of community and family history. 
https://www.zoejoyall.com/
MOVING CLOSER, MOVING APART
video installation, 8:09, 2021.
LAST WORDS
felt and fun fur, installation, 2020.
STICK AND A STONE
felt, installation, 2020.